Increase Profits with Superior Customer Service
AI-based business messenger to connect with customers everywhere: live chat, phone, email, and social.
Connect with customers on any channel with a powerful messaging solution
We call customer support agents - #whelpers. The fastest way for your #whelpers to help your customers is to talk to them on their most used and favorite channels. With Whelp, you won't make your customers wait.
For Customer Support
Their channels, your platform, all in one place for simplified communication.
Unified customer interactions
Persistent omnichannel conversation platform
Instant customer engagement
All messages in one simple dashboard
Live chat, email, and messengers combined
Branded, interactive mobile experiences for customer support
Seamless conversations across multiple channels
One-to-one interaction with businesses on customer's favorite messaging apps
For Sales & Marketing
From chat to sales, seamlessly!
Leading payment gateways built into messaging platforms
Sales and superior customer service blended together
Instant invoicing in 180+ currencies
New stream of sales: revenue per conversation
Higher conversion rates
Broadcast marketing campaigns across mutiple channels
AI-based customer support with powerful knowledge center
Interactive customer conversations for sales, marketing, and service with increased customer engagement
Get your forever-free plan
Up to 2 whelpers for a lifetime
Forever
#free
plan includes:
Live chat on your website
Unified omnichannel inbox for conversational customer support
Dynamic dashboard for complex data presentation
Access to the marketplace and 3rd party integrations
Powerful CRM for contact and sales management
Onboarding AI chatbot
iOS & Android apps (soon)
Manual conversation distribution
Basic agent KPI
Webchat and Facebook Messenger: combined and simplified
Plus
Effective communication, better and faster than ever
Plus
Plus
With Plus, redefine the customer support and
get more done for your customers.
Omnichannel Messaging: Facebook Messenger, Live Chat, Email, WhatsApp, Viber, Telegram, Twitter, Phone calls, SMS, Kik and Line
Automated Conversation Distribution
Real-time Data Analytics
Advanced Dashboard for Agent Performance Management
Website Visitors Behavior Tracking Map
Advanced Teams and Conversation Distribution Management
Sign Up
* Including all features on FREE plan
Pro
Grow your business with sales solutions through messaging
Pro
Pro
Convert prospects into customers and grow your
business with payment solutions, all via messaging
Integrated Payment Gateways
Targeted Ad Management
Broadcast and Marketing Campaigns
Advanced Queue Model and Conversation Management
Social Media Management (soon)
Reply Timing Policy
Sign Up
* Including all features on Plus plan
Marketplace
3rd Party Integrations - Connected Seamlessly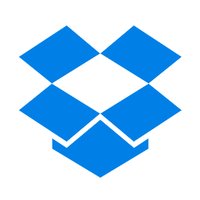 Frequently Asked Questions
You have questions. We have the answers.
What is Whelp?
Whelp is a customer service and engagement platform that connects your business with your customers across phone, SMS, WebChat, email, social messengers and social media, and any other channel you can imagine, altogether in one place.
How does Whelp work?
Whelp is a cloud-based B2B SaaS product that will seamlessly bring your customer communication and support channels into one window and easily integrete with your existing tools and services.
Will I be charged for additional features?
No. New features will come at no extra cost. As we promised, we have simple and straight pricing.
How many times will I be charged?
After 30-day free trial, we will charge your account on a monthly basis. You can choose to be billed annually as well and save on your annual spending. You can cancel your subscription anytime.
Can I measure the KPIs of my customer support agents?
Yes. Our easy-to-understand dashboard and detailed reporting feature will give you a complete overview of your agents' performance.
How many conversations does my subscription cover?
Unlimited. Speak with your customers with no limitation.